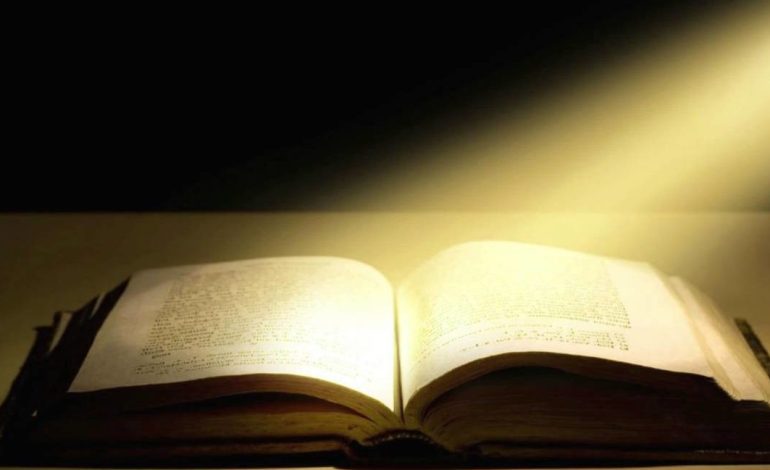 Thoughts Along The Way
In God We Trust
by Glenn Miller
GOD'S WORD: "This is the confidence we have in approaching God: that if we ask anything according to His will, He hears us. And if we know that He hears us – whatever we ask – we know that we have what we asked of Him." – 1 John 5: 14-15
I'm fascinated, despite all the political correctness these days, that on every piece of United States money is still imprinted the words "IN GOD WE TRUST." In thinking about this, I wonder if perhaps the reason it's on our money is not only to remind us that, as a nation, to put our trust in God for provision and protection, but perhaps also to remind us that it's GOD that we should trust and not the money, or our accumulation thereof, itself.
Yet do we heed this message properly? Do we put an extraordinary amount of our trust in money and less and less in God? Just ask this question: How much does money play in our ideal picture of happiness and security? If you're anything like me, I graduated from college with the fire in my belly to make as much money as possible in order to have all I'd ever want. But somewhere over the last almost 40 years of life after graduation, I have come to realize that money actually has very little to do with producing true happiness. I've realized that there's no amount of money in the world that can buy true peace and security; those things are priceless; things like …
The realization that God loves you and wants you to be happy
Playing with your child or grandchild on the living room floor
Cuddling with your spouse at the end of a hard day as you share each other's lives
Sunrises and sunsets
Being a part of a larger purpose other than for yourself
These are gifts from God, and we can TRUST Him to give us these and many more blessings each day. All we have to do is acknowledge these gifts and that they are freely given. They are much more valuable than a big salary or a fat bank account.
Our security comes from God, not from money.