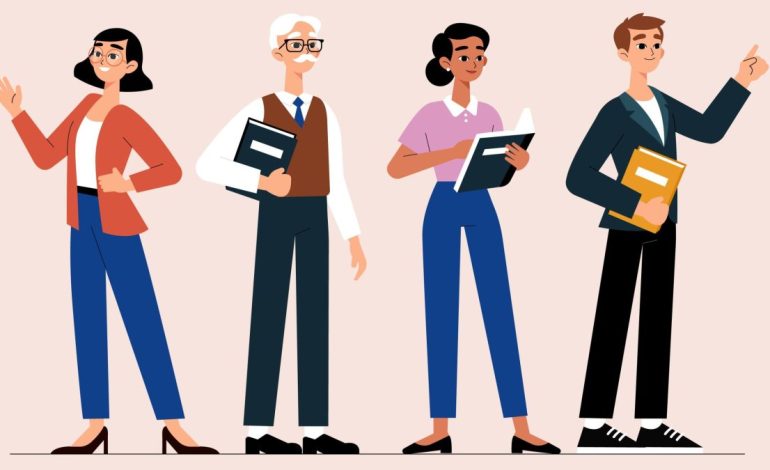 Tyler ISD Raises Teacher Salaries Ahead of 2023-2024 School Year
Tyler, TX – Tyler Independent School District is increasing teacher pay across the board after approval by the Board of Trustees for the 2023-2024 school year.
"We value our teachers and everything they do for the children of Tyler ISD," Deputy Superintendent Ronald Jones said. "We know that their work goes well beyond the academics they teach in the classroom. We are doing everything we can to give them the compensation they deserve. That includes our veteran teachers who have been with us and continue to make a difference every day in the classroom."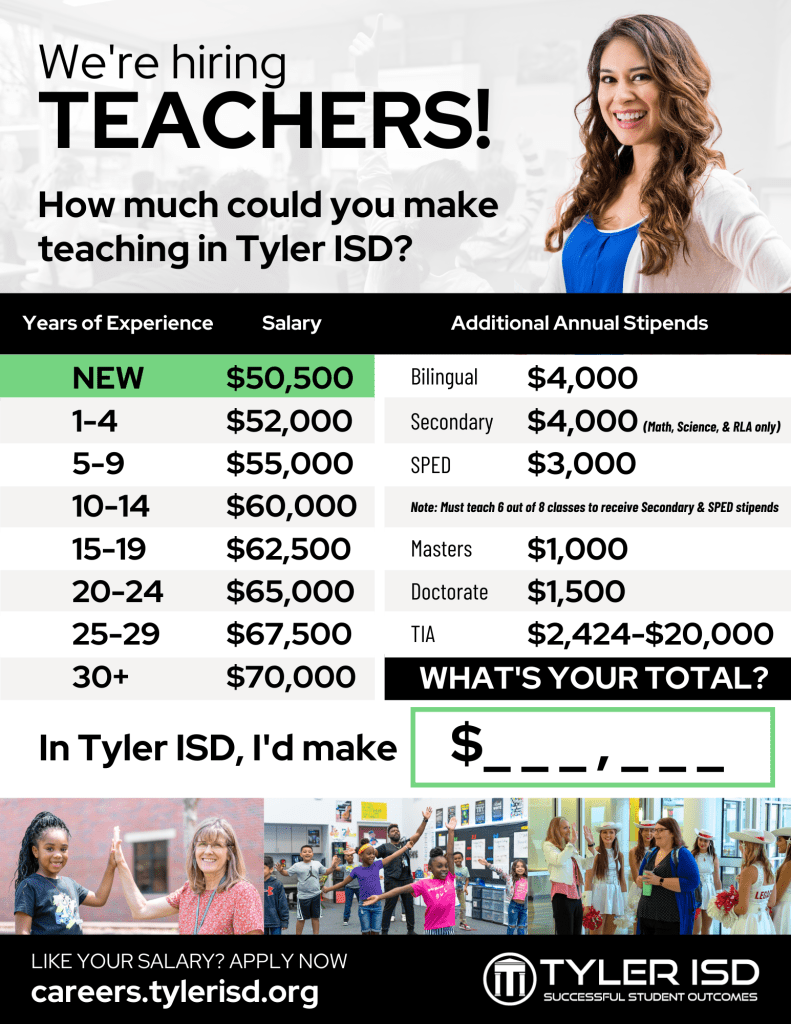 Tyler ISD increased the district's starting teacher pay to $50,500. Teachers with ten years of experience or more will see the most significant increase to $60,000 a year or more. This pay increase does not include additional stipends for areas including secondary math, science, reading/language arts, special education, bilingual, or for having a masters or doctorate.
"Texas lawmakers entered the 89th Legislative Session with a $32.7 billion surplus," Tyler ISD Superintendent Dr. Marty Crawford said. "While the Legislature did not decide to authorize a teacher pay raise before the end of the regular session, we are hopeful that it will be considered during one of the special sessions anticipated this summer."
On top of these efforts to increase teacher pay, the district is expanding the Tyler Optimal Performance (TOP) Teacher Program through the state's Teacher Incentive Allotment System (TIA) to all elementary and middle school campuses. This incentive, a part of House Bill 3, gives educators the opportunity to earn thousands of additional dollars in salary. Tyler ISD is currently working to expand the program districtwide.