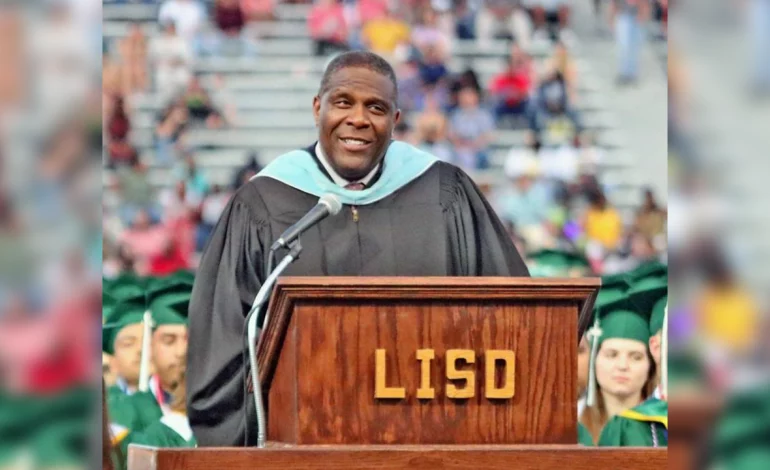 Remembering Mr. James Brewer
By Joycelyne Fadojutimi
James Brewer, the former assistant superintendent of secondary school and interim CEO of East Texas Advance Academies passed away this summer. He was preparing for his 17th year at his beloved Longview High School. He has been described as an "exceptional leader, mentor, and friend."
He was born January 8, 1958, in Magnolia Arkansas. He graduated from Magnolia High school, earned his bachelor's degree in education from Southern Arkansas State University and a master's in education from Texas A&M Commerce.
His accolades are many and include a total of 40 years in education with approximately 30 years in administration. He served 10 years as Superintendent of DeKalb Independent School District.
Brewer moved to Longview in 2007. He became Assistant Superintendent of Secondary Education and Principal at Longview High. He later served as the East Texas Advanced Academies (ETAA) interim Executive Director.
Nikita L. Mumphrey, Principal Bramlette STEAM Academy says: "Mr. Brewer was my mentor, family, and my friend. He was a transparent leader who did not mind being vulnerable. He was an authentic and compassionate leader. His empathetic leadership was constantly in focus. Hence, I could count on him on him to be open, honest, supportive, encouraging, and genuine. In addition, Mr. Brewer treated me and everyone he met with dignity and respect. His uncanny ability to make you feel like you mattered and had purpose was paramount and propelled you to strive to walk in strength and confidence. No matter what was going on around you, he saw the best in you and wanted to use your best to make you better. He would say, 'You want to always do what's right even if no one else is because what you do is what matters most.' Mr. Brewer impacted my life tremendously and his words of wisdom will be with me always."
Jacqueline Burnett, Ed.D; Director, East Texas Montessori Prep Academy called Brewer a gentle giant. She says of Brewer: "We will always remember the 'Gentle Giant' with his huge voice and sincere smile. Mr. Brewer was a true legend, outstanding educator, and extremely passionate about Longview ISD. His presence demanded attention whenever he entered the room. Mr. Brewer's light continues to shine bright in LISD. He had a special touch with everyone. ETMPA will truly miss Mr. Brewer."